Learning Deutsch!
Yep that's right! I'm learning yet another language from scratch… and I love it! Obviously I'm struggling a little as I need to also focus on my work more than the lesson itself, but at home, what I found to be a good revision is the app called Duolingo. You can learn any language you can imagine! You can also change the level between beginner, intermediate and advanced, and also the daily practise goal!
Tested on my work…?
Yes, I was tested on my full-time job. While completing the 10-week course, you get two visits from a tutor to see that you are putting what you're learning to practise. Upon failing one of the two, you get a third. Luckily, I stopped at two, which means in a few weeks' time, I will be officially a Supply LSA! And I'm so happy as this is the longest I have kept a job thus far, and I like it a lot.
I'm a Driver!
It took me over THREE years, three different instructors, and ONE attempt. And I did it. I can now call myself a DRIVER! I'm very excited and proud of myself. I didn't think I would pass. I spent the whole week anxious and physically feeling sick to my stomach. On the day, my hands were twitching so much I thought I was going to break all my fingers, one by one. Yep, it was that bad. But once I got there, I was chill and super calm. And I passed 🙂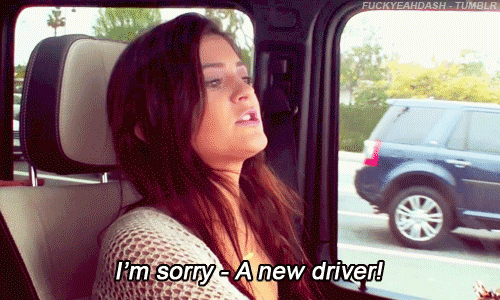 Not celebrating Halloween for the 6th time: the reason behind it
The scariest time of the year. Birth of 'Thriller'. For me, it would be the saddest. For the sixth year this year, I will be considering Halloween as the day I lost my best friend, my grandfather. It was a cold, rainy day (so cliche), and on the day I was numb and my mind was foggy. He was the one person at the time to accept me for who and what I am, nothing different. And, yeah, that's why I don't celebrate Halloween. Plus, why does anyone consider a sexy nurse a good costume for Halloween? It's a SCARY feast! Be a zombie nurse! Sexy is for Valentine's Day. Rant over.