So as the title states, I went shopping on Monday with my sister, and I bought some really cool stuff! Granted it would have been more if I wasn't so careful!! I asked myself how much I really needed these items, and well… you be the judge of whether I actually need these or not 😉
This striped multicoloured jumpsuit from New Look is what summer is all about! Stripes, light material and many, many colours! I think it also goes well with flats and the big bonus is that you can wear ANYTHING with those colours with it!
The second thing I got is this yellow t-shirt with front knot (or is it mustard?). I bought this so that I can team it up with a pair of jeans and sneakers for a casual look at work!
I also have the multicoloured and black versions of this rust ribbed dress from New Look. They are my go-to for warm, sunny days because they're very flowy and look nice for any outing!
This pair of white and nude sneakers are from Dorothy Perkins. Even though I have a pair of white Converse knockoffs, I needed a pair of white sneakers without a trunk, and these looked super cute!
I have wanted a retro looking bomber for a while, so I had to buy this retro-looking contrast bomber from Bershka. Who said jackets had to look a boring khaki or brown for winter?!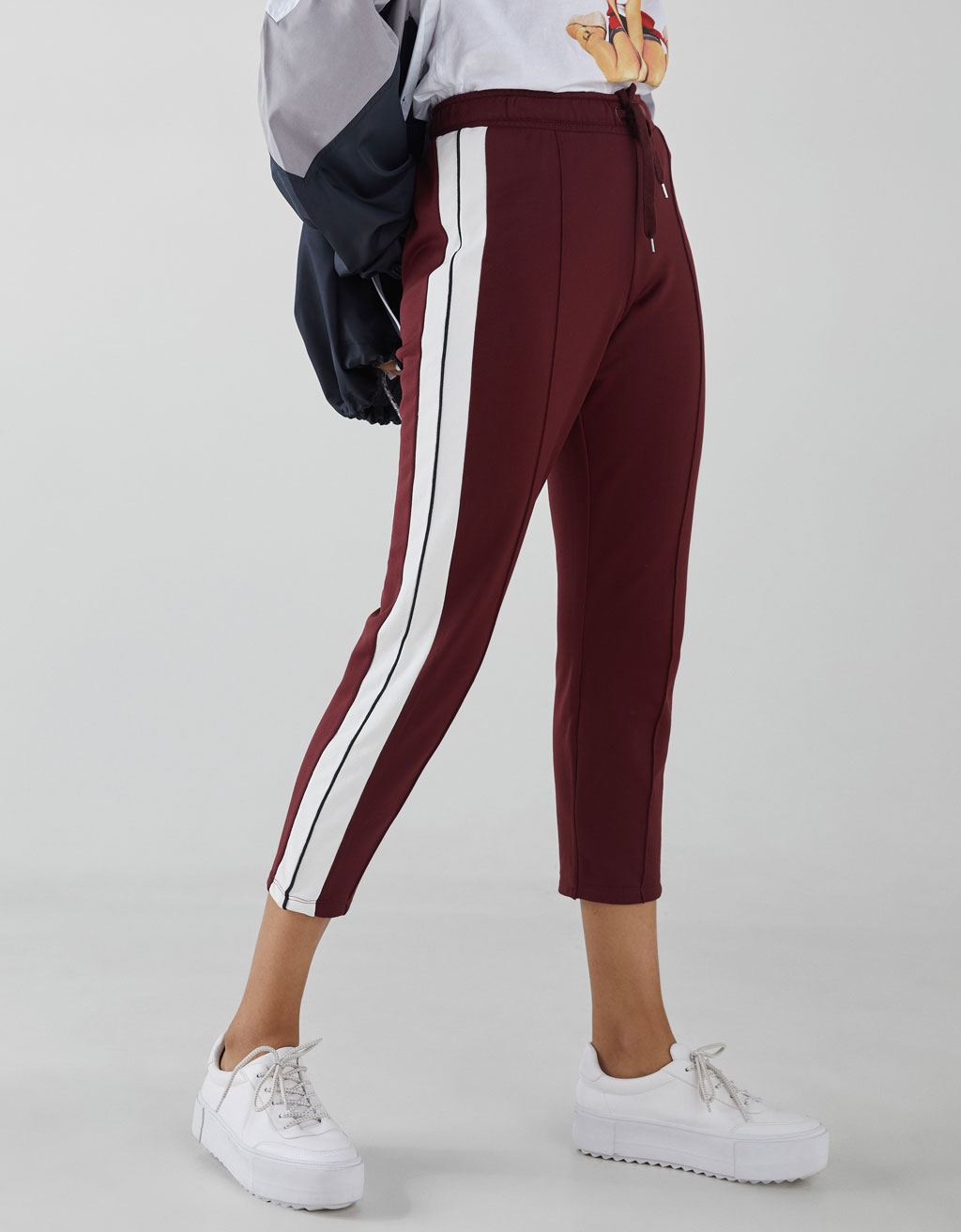 Something to style with the jacket above is this pair of maroon jogging trousers, which I will probably also wear with the white sneakers i mentioned. The length at first threw me off but then I put on the white sneakers I had bought beforehand and I changed my mind.
I've wanted a bodysuit for so long, because my shirts are always riding up. The first one to actually fit me is this striped black bodysuit from Bershka.
After my Rimmel compact powder finished, I wanted something better, and I think this Golden Rose compact powder in shade 09 was a great pick. I've used it almost daily since buying it. It feels so smooth against my skin and it comes with a small applicator pad (what are they called? Completely clueless!)
I have featured this Tea Tree Targeted Gel from The Body Shop time and time again on my hauls and favourites, and for good reason! It works wonders on blemishes and cysts.
I have featured several hydrating mists on my blog, but this face mist from The Body Shop is the first scented one I have owned ever, and it works wonders during hot summer days!
Since I cannot find them online, I'll just list these. From Flying Tiger, I got:
A salad container with a plastic fork and dressing container [I'll be using them for my pasta!]
A nail clipper [which is super good!]
A 20 pkt grip seal bags with SLOTHS on them [can you tell I love sloths?! If no see next item…]
A 20 pkt napkins with a sloth hugging a llama wearing party hats [sooo adorable!]