Welcome to my 2019 Favourites! This is where I describe how my month went, kind of like how I did with my #ClaireNotes series in 2017, but with more general things that you may know about! I hope you enjoy! Let me know what your favourites from this month were in the comments! For last year's favourites, click here.

I have been using Lee Stafford products for a few years now, and have only recently bought the Shiny Serum from Superdrug when I was in London last month. My hair always looks dull and this was the boost it needed! You can apply it with both wet and dry hair.

Not exactly a fashion item, as I only wear this at home. But it's worth a mention. When May rolled in, the weather started becoming warmer and warmer (with the occasional rainy and cold day nevertheless), I took some summer clothes out. Luckily, before I took out my homewear, I remembered I had bought this Hufflepuff nightgown from Primark as it was super hot in London when I was there.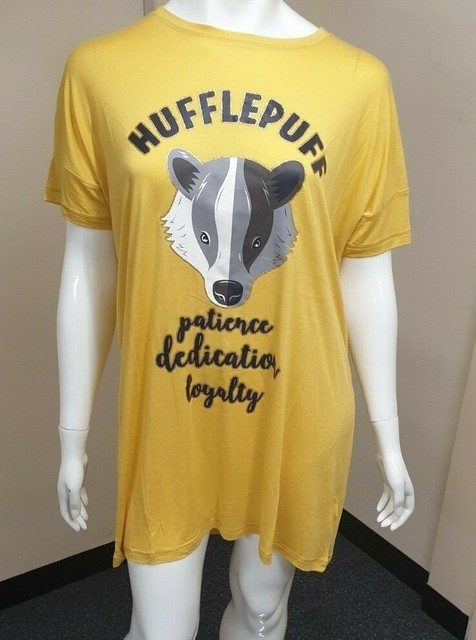 Chernobyl dramatizes "the true story of one of the worst man-made catastrophes in history and tells of the brave men and women who sacrificed themselves to save Europe from unimaginable disaster. The miniseries focuses on the heartbreaking scope of the nuclear plant disaster that occurred in Soviet Ukraine in April 1986, revealing how and why it happened and telling the shocking, remarkable stories of the heroes who fought and fell."
I may be just two episodes in as of the moment writing this, but I love it. The Chernobyl tragedy always fascinated me even as a young child and read a lot of stories and saw photos about it. It came to no surprise for me that it surpassed the iconic Game of Thrones as highest-rated HBO series ever!

I only saw one movie this month, and I cannot believe I forgot about it! (Actually, I thought I saw it late April, but it turns out I saw it in early May). It's hands down the most highly-anticipated Marvel (and any) movie of 2019: Avengers: Endgame!
Adrift in space with no food or water, Tony Stark sends a message to Pepper Potts as his oxygen supply starts to dwindle. Meanwhile, the remaining Avengers — Thor, Black Widow, Captain America and Bruce Banner — must figure out a way to bring back their vanquished allies for an epic showdown with Thanos — the evil demigod who decimated the planet and the universe.
Don't worry, I won't spoil anything, but it was a rollercoaster of emotions: both good and very, very bad. [sidenote: YOU SHOULD WATCH IT. NOW.]

As described by singer Klemens:
Hatari is a multimedia project that aims to reveal the relentless scam that we call everyday life.
Apart from this, they also incorporate elements of anti-capitalism and BDSM into their public image. The members are:
Klemens Hannigan (vocalist); Mattias Haraldsson (vocalist) ;Einar Stefansson (producer / drummer); Solbjort (choreographer / dancer); Andrean (choreographer / dancer); Astros ( choreographer / dancer).
They represented Iceland in Eurovision 2019, coming in 10th place in the finals. You may have also heard of the #FreePalestine controversy from the night. Yep, this was them. Now you may ask why they're my favourite music of the month (and probably next month as well!), and it's because of the message they send against anti-capitalism. Their songs are all in Icelandic, but translations are both available online and embedded within their videos.
Their latest song is Klefi/Samed featuring Palestinian singer Bashar Murad:
If you're all about sticking it to The Man, give them a listen and follow!
---