March 8th happens to be Women's Day. If you think I spent it shopping or pampering myself, rethink it! I spent it doing what I love: working with children. I just turned 24, which feels closer to 30 than I thought it would be. Since my birthday was just last month, I thought I'd share with you the women that inspire me every day, but in honour of Women's Day!
I'm giving a little love to the women in the public eye who inspire me and shape my life in a positive way.
Daria
Daria may be a cartoon character, but is she really? I think Eloise is a good influence for adult and young women alike. I love how witty and blunt she is about life in general. I wish more people watch her MTV series (It was cancelled after 3 seasons).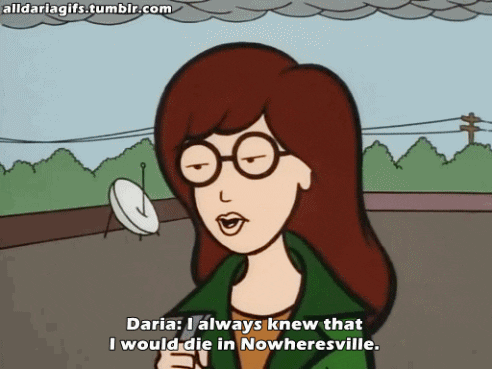 Kris Jenner
Say what you want about her, but she's a powerful, driven women who went from nothing to a household name – and her family along with it. Think about it: Kim's a media powerhouse, Kendall a model, Kylie has her own makeup line and both Kourtney and Khloe (too many K's!) are business women (thanks to their store, Dash). And who's their mother? Kris. Who raised them? Kris. She works tirelessly!
Joni Mitchell
This woman's words truly changed my life. When D-Day comes, I'll be devastated. The thing with Mitchell is that it her music isn't easy. You'll understand it when you're ready.
Margaret Atwood
My absolute favourite writer. Her fiction is spectacular, but it's her poetry that gives me strength and power, expressed in an imaginative, forthright manner.
Carrie Bradshaw
Watching this strong woman on TV as a child was a whirlwind experience. I was a tall girl with aspirations to write (and look where I am!). And then there's Bradshaw: young, curly-haired aspiring writer like myself, wearing ridiculously fashionable outfits, and talking about relationships. Even if she's fictional, she is a true inspiration for anyone pursuing fashion writing.
Beyoncé
Queen Bee! She is inspiring because she works insanely hard to be the absolute best. Her work ethic is close to insane. You can't just become famous with talent alone; it takes a lot of working your ass off and determination.
Barbara Walters
Any female journalist (aspiring or by profession) has respect for this woman, who was the first female co-anchor of a news show, and became one of the most famous and accomplished journalists in the world.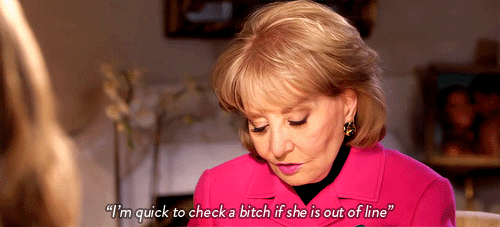 She's been up there on my list of women I admire since I was a little girl. She was a firecracker of a bombshell with her blend of sexiness and vulnerability. She was underappreciated as an actress when she was still alive (see above link), and it was after her tragic death that people began to understand how deeply intelligent and talented Marilyn really was.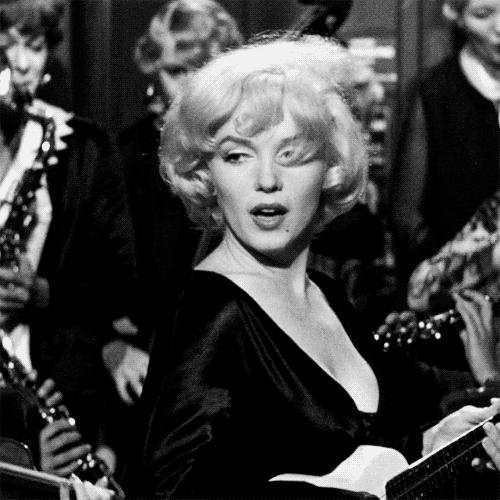 All the women in my family
My grandmothers, aunts, cousins mother and sister. All of them have taught me in different ways what it means to be a women: as a sister, friend, cousin, individual… They were m first examples of the many aspects of womanhood, and I learn from them everyday.
Sylvia Plath
Her literature have really inspired me to pursue writing as more than just a hobby but a passion, and when I read her writing, I can feel how white-hot her emotions were. Her poetry was super intense before her suicide.
Oprah
A woman who worked her way to the very top, building her own empire. She spreads love and generosity everywhere she goes. She built a school for girls and gave away, like, 500 cars to the public!
Gwyneth Paltrow
Okay, so her company GOOP is a bit out of touch with our lives, but that's why I love Gwyneth Paltrow. Her and GOOP's impact on the world of lifestyle, blogging and ecommerce cannot go discredited.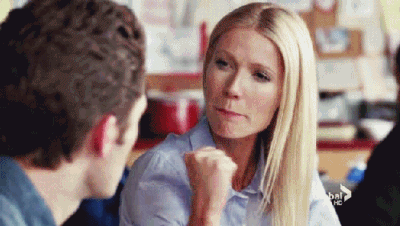 Maltese bloggers/influencers
Yes, these women – QUEENS (using Tamara Webb's name for her fans) – inspire me to be a better person too. They have problems just like me and you, and they're not afraid of talking about it.
Malala Yousafzai
This girl really had me going when she gave her first speech. She promotes peace, happiness, love and, on top of all these, female empowerment. And she's only 20!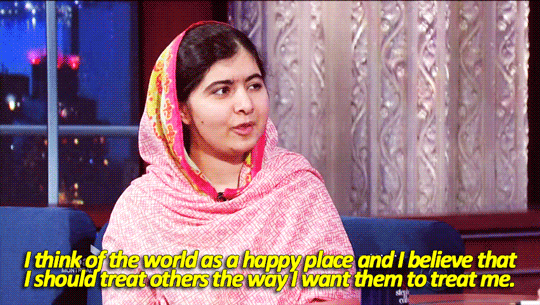 Michelle Obama
Without a doubt the best First Lady the US ever had. Her dedication to military families and veteran and her focus on healthy meals to all children is what makes her the mother of all.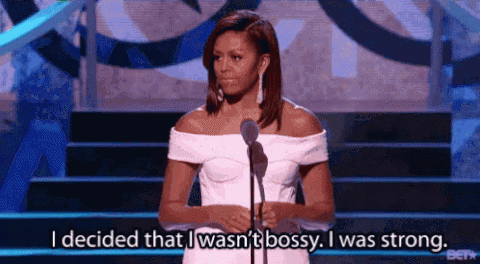 Madonna
Madonna had one aim: to rule the world through her music. And here she is now, without a doubt the most influential pop artist of all time.
My girlfriends
I cannot do this list without mentioning the female friends, acquaintances and co-workers (old and new) I have had the pleasure of meeting through my 24 years of living. They're all incredibly talented and smart as heck. Every girl should have friends like mine and be excited to watch them succeed in life.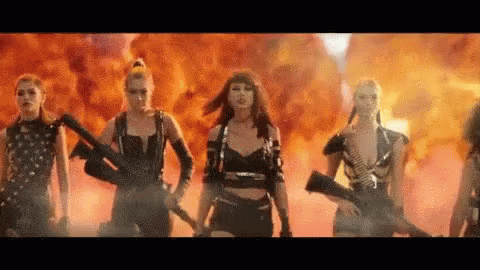 Frida Kahlo
The perfect example of a woman who used her artwork to work through her pain and the complicated nature of marriage and relationships, as well as her own relationship to her body. And she also is the bopo queen of our dreams.
Gwen Stefani
Who's the inspiration of young girls in the 90's? Gwen Stefani. I fell in love with Gwen when I started listening to No Doubt when I was a preteen. Her tough-yet-vulnerable stage persona, her quirky and vintage-inspired style and great lyrics at such a young age, and all those albums – both as a band member and solo artist – have meant a lot to me. If you're going through a tough period in life, you need the No Doubt album Return to Saturn. You'll thank me later.
Mary Louise Coleiro Preca
I'm a Maltese gal in case you haven't noticed. So how can I complete the list of influential women in my life without mentioning the Maltese President herself? As the second female President our country ever had (after the notorious Agatha Barbara), Coleiro Preca really brought the country on its feet when it came to humanitarian causes – particularly mental health awareness (my area of expertise!!) and female empowerment.