Happy weekend everyone! Welcome to the first part of this fortnightly series where I fill in the book 'May my Style' by Dom and Ink, which I bought from Asos a while ago. It's been out of stock for a while, so you can also find it on Amazon. It's a book similar to 'Wreck this Journal' by Keri Smith. I hope you enjoy this series, out every other Saturday!
The aim of this series is to get to know me more but with a fun twist.
Top 3 tunes to twerk to:
Slave 4 You by Britney Spears
Because she's a QUEEN why else?
Anaconda by Nicki Minaj
A classic in this category!
Love so Soft by Kelly Clarkson
Somehow yes, yes.
List the bloggers/sites you stalk/follow for fashion tips:
Marzia: marziaslife.com
Tamara Webb: @tamarawebb_ on Instagram
Sarah Zerafa: @sosazerafa on Instagram
All my girls in the Maltese blogging-sphere! Love you ladies ❤
Favourite book (NO TEEN VAMPIRES ALLOWED!):
Because it features the story from Stand by Me.
… and basically any other King book out there!
The best advice you were ever given on fashion:
Your favourite scene in your favourite movie. Yes, Ryan Gosling films are allowed:
All of Stand by Me.
I mean
come on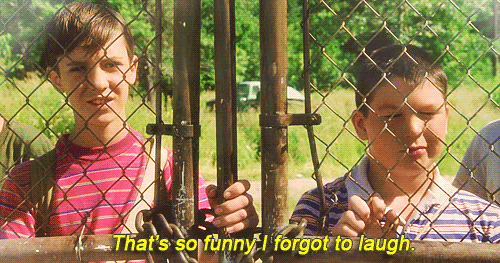 and also
He's my first crush as a child. Gone too soon ❤
An artist/photographer or writer who makes you think differently:
Hard to choose… All artists have impacted me in different ways. So all authors, artists and professionals alike. YOU inspire ME.
Your favourite colour:
Green and purple.
This guy makes me love these colours even more.
---
And that's it really!
Love always,