Even if you weren't among the people who denounced this particular trip we all took around the sun, it's hard not to feel a little optimistic about the start of a new year. I won't give you the "new year, new you" spiel, because I'm one of those who doesn't believe in this shindig.
But why not take care of your mental wellbeing as much as you do your physical health? After all, we probably don't need to be reminded that mental health is just as important as physical health.
Whether you're ready to drop the previous year like it's a hot pile of trash, or you're one of the lucky ones who didn't think this year was all that bad, there are plenty of reasons to look forward to a new year — and that starts with working to be the mentally healthiest you that you can be.
Try not to beat yourself up if the road to recovery takes you one step back to rake two forward. 2017 for me was the best year since seeking treatment for anxiety and depression, but I still had days where I almost – most definitely – relapsed. Without those small moments, recovery would not be the same or have little significance.
Get back on track with your mental health. Keep your anxiety and depression in check by running, meditating or attending a fitness class.
Enjoy life, don't just stay alive.
Work harder on managing your depression.
Take things step by step, and that way getting better will become more achievable.
Do not beat yourself up when you're down, and look at you mental health like you do your physical health. You don't go walking around on a broken foot, so you shouldn't push yourself when you're not in a good place mentally.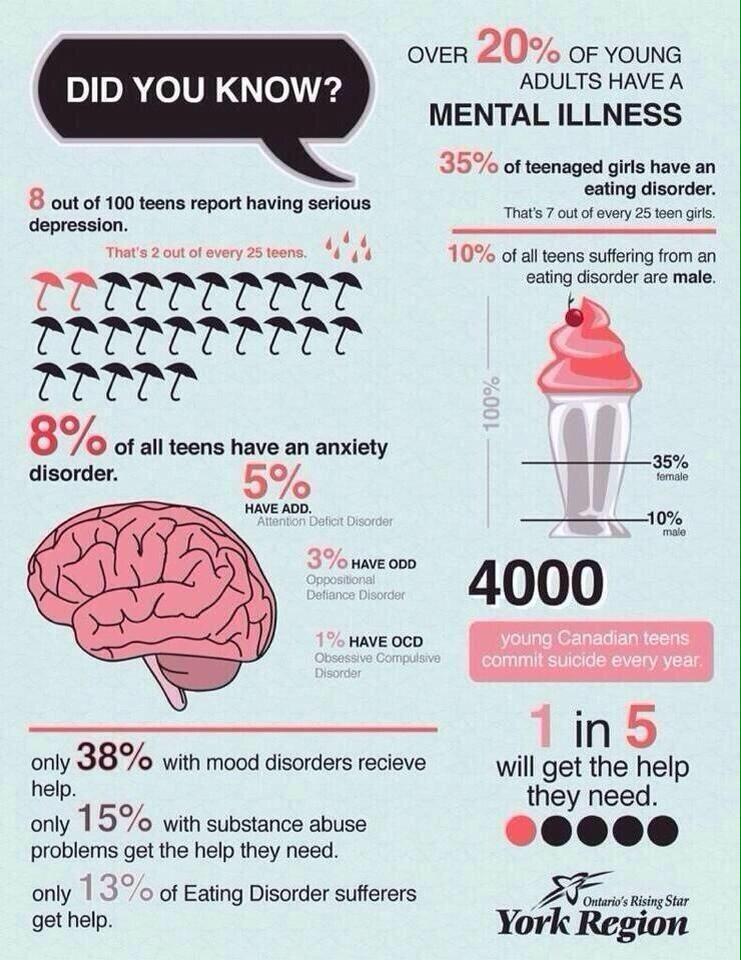 Understand the link between physical and mental wellbeing. So that means go to the gym regularly, meditate and all round taking care of yourself to help combat anxiety.
Don't diet! Dieting is equal to restriction, when life is about enjoying yourself. Of course I'm not telling you to eat sweets, cookies and all that jazz. Balance is key.
Stop and allow yourself time to feel and heal. Don't get caught up in trying to hide your emotions rather than embrace them.
Find a mental health professional to talk to and deal with your emotional issues shame-free.
Nobody's perfect. Perfectionism is a sneaky undoing of mental health problems leading to depression and severe anxiety, because it manifests itself without us realizing it.
Practise more self-love and spread positivity to those around you. First people to come to mind regarding this are Millie, Liv and Megan, and for the locals, Tamara. These women have helped me so much recover from my lack of self-confidence. Thank you so much queens ❤
Stop taking on other people's problems to your own detriment. Make this year about YOU. Don't take on people's problems so that THEY are okay and you're not. Balance it out: one problem at a time, but put yourself first and foremost.
Give yourself a break every now and then. Recovery is not a linear thing. There are bumps on the road (if you're Malta, you know this is also literal!). Life's a rollercoaster with dips and moments of exhilaration and worry and fright.
And the most important one of all…
Be yourself.