Happy new year 2018! I hope you had a year full of love, peace and life lessons. If you're a blogger reading this, then this post is for you as you can tell from the title. Along with you all, I will be following these resolutions, so let's work together to make 2018 more interesting for our readers and followers, and successful for us personally 🙂
1) Believe In Yourself, How You Can, What You Can
This stand will not only help you in blogging but also in your life away from your laptops. Ups and downs in blogging are also a feature of blogging and we should accept it. Many people start blogging to make some money, but this is not as simple as one may think. Everything requires proper efforts and guidelines. For this new year we should make a stand that we will never lose hope and believe in ourselves. Every person is born with unique quality and we should find and develop it!
2) Act Professionally In Your Work
I think I make this resolution every year, but as the year goes by, it gets ignored. But if you really want to be more productive in your work, you should be very professional. So acting professionally during work hours can also be a great resolution for this new year. Acting professionally may include you working for hours, replying to comments you receive on your posts, interacting with readers etc.. Trust me, this will really help you in your life as well as in blogging.
3) Social Media Etiquette
Discipline is very important in every field of work. And when it comes to blogging, it's of special importance. You should maintain discipline with your blogging efforts. Social media is a great source to reach out to people. So I think Social Media Etiquette should also come in the list of resolutions every blogger should follow this year. Many bloggers forget this and it terribly affects their reputation. This can be maintained by not spamming. When you are chatting online with your readers, always be polite and humble to them. Another thing to make sure of is that posts do not give any negative message to your followers.
4) Come Up With New And Creative Ideas
Always giving readers more than their expectation shows how hard you are working. We can see ample posts written on the same topic, but what will make your post more attractive to readers? Something unique others will look forward to, of course! Until and unless you give some value to your readers, they will not return to your site. So, let's promise that we will always try to come up with unique ideas which will be helpful for our readers.
5) Increase Network Among Bloggers
Learning things which you know little to nothing about is very good practice. This is exactly what I want to say here. Online marketing or blogging is a field which is continuously changing. To be in the race, it's important to have learning attitude all time.
Making more blogger friends can help you simplify this process. I personally worked on this and now I have several friends in the blogging community. Many times, we support each other by sharing content.
6) Get Rid Of All Excuses
Not only in blogging, but also in real life. This is also a mantra told by many successful people. You can apply the same thing on your blog. I have found many new bloggers that ignore the frequency of updating their blogs. They seem to be making various excuses and this just kept them away from their dream of becoming a pro blogger. I'm saying this in the sincerest way possible, because just 2 years ago, I was one of those people who came up with every excuse in the book as to why not to publish a post. When I got rid of those excuses last year, I had some of my most successful blog posts and have had over 12,000 views during the year!
7) Start Reading More
This habit is bombarded on us from childhood. And why not? Reading is a very good habit and adds more to our knowledge. For the fellow bloggers, start by reading famous blogs, understand them and aim at writing much better content than them. Reading leads to creativity and develops new and creative ideas – refer to resolution #4. If you follow this resolution, worries about coming up with new and attractive post titles will disappear from your mind. In short, reading more will only help you become a better blogger.
8) Organize And Plan Your Work
Planning first and then work accordingly has always helped me to become more productive. So this resolution is all about planning your work and strive to work accordingly. For this new year, I would like you to make proper planning of all the work you have to do. Let's take an example on replying to comments and commenting on other blogs. By applying this resolution, you can dedicate particular days to do certain things and complete them on time. This will also bring more professionalism in you and can help you take blogging more seriously 🙂
9) Always Think Positively
We know negativity surrounds us all over, but we should always think in a positive way. Best way to bring positive energy around is to meditate every day for about 15 minutes. Concentrate on your work  and never become over confident. Some may get paid for their hard work quickly, and for some it may take time. So never stop trying and sooner or later success will come your way.
10) Experiment More And Enjoy Blogging
This is something I really need to get started on. In this new year, I will try to experiment more with my writing and will also observe the results. Experimenting with new things helps us find different ways to improve and if not, at least shows the ways which don't work for us. Another thing is enjoy what you are doing, whether you are a content writer, a pro blogger or something else. When you are doing your work with joy and dedication, you are bound to get lots of success. So concentrate on your work and you will automatically start enjoying it.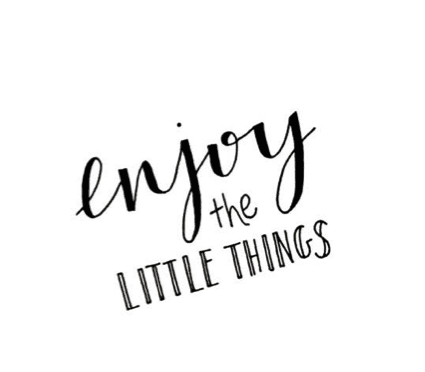 ---
I hope you will wind these resolutions useful. Let me know which ones you already accomplished, are already applying on your blogs, or will definitely try and accomplish in 2018. Until next time beautiful souls,