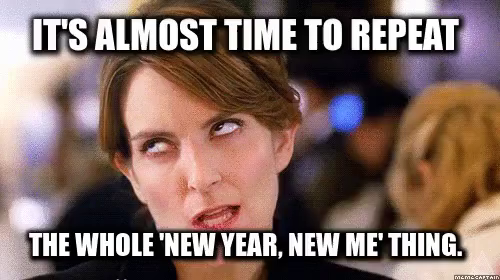 Let's be honest: a year is always better than the one before, but worse than the next. We all say that a year is full of ups and down, and that the next is going to be a good one. In this post, I will take a look at how my year went – what should and shouldn't have been fixed – and what I am looking forward to next year.
---
This year was full of events for me as a blogger and person.
The first event I attended in 2017was in February. It was a Beatles tribute put up by the Malta Philharmonic orchestra in aid of Qalb it-Tfal (Children's Hearts). It was a remarkable even even though I had a meltdown. I recovered quickly.
Then in March, I attended my first event as a blogger, which I talked about here. I saw several other local bloggers, but since I had just started attending blogging events, I didn't approach them.
In April, I attended a Michael McIntyre/Andrew Bird comedy show, and they sure delivered! They were realistic while, of course, funny.
This is not exactly an event in itself, but in July, I travelled to London with my BFF of over 10 years. Whilst there, I attended these plays/musicals:
Hamlet – where I met and took a photo with the main actor, Andrew Scott (yes, Moriarty in the flesh!)
School of Rock
Harry Potter & the Cursed Child
Annie – where I met and got Miranda Hart's autograph!
August was when the biggest blogging event of the year occured. I was asked by the NFYWL Malta to take part in this event. All I had to do is get my picture taken without any make-up and write a testimony on mental health. Myself, along with 99 other amazingly remarkable women, were then featured in an exhibition. And I met the queen that is Tamara Webb ❤
This year, I celebrated my first anniversary with my boyfriend. I wrote this letter on my blog about how thankful I am to have met such a beautiful soul. If you like crying, I suggest you give it a read.
B L O G G I N G  A W A R D S
This year, I was nominated SIX TIMES for blogging awards! One of them – Blogger Recognition – was nominated to me twice.
Blogger Recognition Award! [2]
M Y  T O P  1 0  M O S T  L I K E D
Mazia's Favourites Subscription Box – UNBOXING
Beauty Products I LOVED in 2017
REVIEW: Charcoal Teeth Whitening 2/5
REVIEW: Holler and Glow purrfect pedi Sock Mask
Why 'Stand by Me' is the best coming-of-age movie
What I've Learnt during my First Year of Blogging
The Skinny on… my first Event as a Blogger
What does 2018 hold for me? Another year of ups and down, blogging events (please invite me, I get lonely!), new friends (talk to me, I get lonely about this too!), collaborations, wishlists, hauls, MY FIRST VACATION WITH MY BOYFRIEND *which may include our friends too!), more education, more courses, more love, more hate, more loss.
You know, like every year.
---
With this, I bid this year farewell. You were a pain, but also a good kind of pain, you know? This is the last post for the year, so I will see you all in 2018! Happy new year!