Closing the year 2017 with a bang…! December 2017 was probably the most eventful month since I started blogging. And since it's the last month of the year, I have decided to highlight even MORE things that happened, and what is yet to happen for the year 2018.
Hope you enjoy reading this post! Let me know how your December was in the comments below ❤
School Movie Outing
One of the numerous activities that I had at the school I work at. I chose to highlight this day in particular because I watched Beauty and the beast for the second time, only of course, this day I went with my students. I sat down next to a student who, like me, knew EVERY word of the songs by heart. So yeah, it was a fun day.
If you haven't seen the movie and wish to see it, click here for my honest review of the movie 🙂
Decorating the House
My favourite time of the year is when we take out the Christmas decorations from the garage and leave them in the first room of the house so that we can decorate on the first day of December, which also happens to be my dad's birthday.
This year, however, we decorated about a week earlier, which is the first time since my parents bought the house that the decorations were put up in November. Can you tell we're traditional people?!
Comic-Con Malta: Cosplaying!
An event I blogged about earlier this month, this was one of the days where I truly felt confident around people. No anxiety attacks whatsoever, which is surprising considering how crowded the place was!
I attended with my boyfriend, bestfriend and her boyfriend, and I spent quite a lot of money on merch there – and presents – and met the amazing local actress Marama Corlett ❤
Family Outing: Bowling
An annual family tradition that was skipped last year, this is probably the only time in the year where the whole family comes together and competes. Since my sister and I both have boyfriends, they both join us on this day.
This year, we had tea at the Red Lion Pub in Bugibba, then lunch at Reflections – where we also played pool, table soccer and air hockey – and then we went off to db Seabank Hotel to bowl.
I started out horribly because I wasn't up for it. Then I ended up coming 3rd and 4th in both games. Yes, that happened, because I got competitive. Skipping my sister has to be the biggest achievement of the day.
New Year, Clean Slate
This one's a bit difficult to do. I'm a very materialistic person, and have a LOT of possessions, but starting 2018, I want to get rid of those things in my room – and life – that have little to no significance to me. I've already started with my desk area, and managed to fill up two garbage bags with pens, highlighters, books and a lot more!
Next year is all about saving and keeping my room as decluttered as I can.
---
In short, this is how December felt like: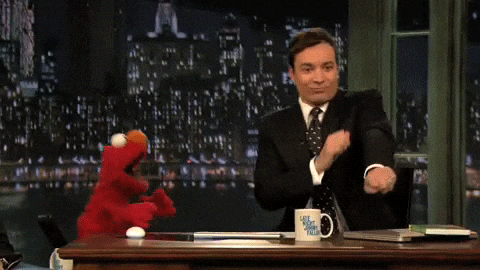 How about you?