I know, I know: it's Christmas in just a matter of days, so why are you posting a Christmas wishlist now? I understand your thinking, but hear me out: I have written some good posts this past month (in my opinion, at least), and have been keeping the request from Banggood in the backseat for too long now. I have JUST found some time to actually sit down and see what I want.
My thought immediately was next year's birthdays and such celebrations where presents are required. Because, right now, the website has some AMAZING discounts which you can take advantage of!
But here's a short wishlist for things that I would have liked from Banggood this Christmas, but will still enjoy nonetheless for my birthday in February (if you're a friend, take note!)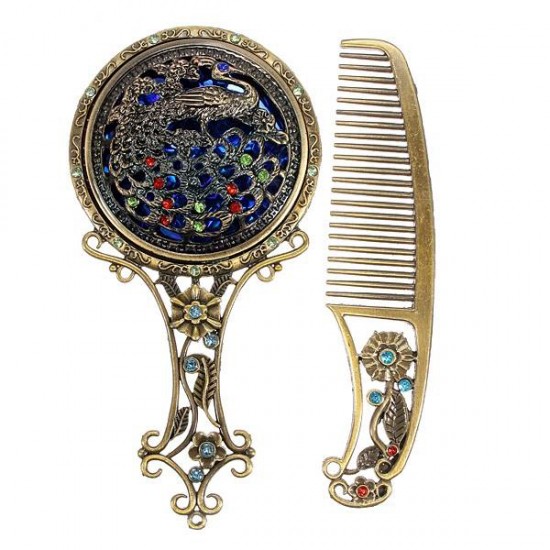 This mirror and brush set looks DIVINE and so beautiful! I love these antique-looking things as they remind me of those brush sets people from older times used to have.
---
Ever since becoming more makeup savvy these past several months, I would like to expand my collection of matte lipsticks with more bold colours, and these Missyoung matte liquid lipsticks are simply gorgeous to get started!
---
I know of the controversies surrounding the use of waist trainers and related products, but for me, this is more about my posture rather than looking slim. I have a common, beige waist trainer which is becoming a little large and ineffective now, so time for a new one, and this one seems perfect.
---
This top is ideal for the breezy spring/summer days where you cannot be bothered to put on a jacket. You should also check the other colour selections! Help me choose!
---
No comments needed about this skater dress. It's just so cute and grougeous, and the pattern will for sure make it big during next spring/summer season!
---
This top is the perfect mixture of comfy and sexy. I love all the colour selections and it will be a tough call for me to choose when I buy it.
---
This dress would look super cute at a festival if added with some brown accessories!
---
A similar one, but with cutouts at the shoulders, I love this top as much as the other!
---
Everything from the colour to the combination of the pleated skirt and lace top, I love this cute dress!
---
This dress is a DREAM for summer occasions. I also like the yellow one, even though I'd look practically invisible since I am so pale.
---
I love rompers. they're comfortable and so cute to wear (NOT when you need to go to the bathroom though!). This playsuit with sunflowers all over it screams WEAR ME IN SUMMER PLEASE.
---
The last item on my wishlist is a bit of a gamble for me. I'm not the skinniest of girls, and my breasts are… well… you know what I mean. But this floral jumpsuit is so pretty and I would lose weight in a heartbeat just to look cute in it!
---
RELATED: